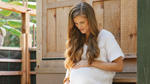 Activist.
Impactful.
Innovator.
An advocate for business as a force for good, Danya Hakeem is at the forefront of impact investment with a better future in mind through her work as Managing Director of the Portfolio for Elemental Excelerator. An activist at heart, learn more about this solutions-driven, Hawaiʻi-based changemaker whose experience spans everything from documentary filmmaking to policy championing local and regenerative food systems.
Meet:
Danya Hakeem
Born & raised: Washington, DC
Currently resides: Kaimukī neighborhood of Honolulu, HI
Occupation/Titles: Managing Director, Portfolio – Elemental Excelerator
-
How did you get into working with entrepreneurs and mission-driven companies with the underlying purpose of building a more sustainable world?
My career has been a curiosity-driven journey to try to solve the question, "how do you inspire people to care and take action to protect our planet?" After 8 years as a documentary filmmaker for National Geographic and Discovery Channel and an activist and lobbyist for Hawaiʻi Center for Food Safety, I decided it wasn't enough for me to expose problems and work to regulate them, I needed to elevate and accelerate the solutions.
The next stop on my journey was spent working with startups and learning about impact investing globally, and ultimately, I found Elemental Excelerator in my own backyard. There, I've been able to layer on my past storytelling and policy experience with my entrepreneurship and investment know-how to support the people and technology solutions focused on changing the trajectory of climate change, the most pressing challenge facing humanity.
You have been at the forefront of Hawaii's entrepreneurial sector with your work as the Managing Director of Elemental Excelerator's portfolio. What excites you most about Hawaiʻi entrepreneurs?
I admire how Hawaiʻi entrepreneurs are committed to serving their community first and foremost, which might mean their neighborhood, ahupuaʻa, or island, before expanding to the continent and beyond. This intentional connection to people and place grounds every decision they make, from hiring to marketing strategy, and opens the door for others to create and build pono solutions for their own communities.  This commitment is one of the reasons Elemental has been funding place-based innovation across the portfolio for the past decade.
-
What is the driving mission of Elemental Excelerator and can you share some highlights of your most recently selected cohort?
Elemental Excelerator is on a mission to redesign the systems at the root of climate change. In 2009, we launched a new non-profit model for funding climate tech deployment. Breaking down barriers to innovation alongside entrepreneurs provides us unique insight into the policy, market, and technology innovation needed to build systems to uplift people and communities around the world. To date, Elemental has invested in over 130 growth-stage companies and celebrated twenty exits, funded more than 80 technology projects, and built a platform for scaling equitable, market-driven solutions to climate change. Our latest cohort of entrepreneurs includes some of the boldest bets we have made so far. They include companies that will help electrify and decarbonize everything, technologies that enable net zero infrastructure, tools that build regenerative land and food systems, approaches that design out waste, and finally, startups working to preserve clean water and air for all.
We think a lot about sustainable ag and food security, with many of our farmers growing māmaki in agroforestry systems. Knowing you have a background in regenerative food systems, where do you hope to see Hawaiʻi in terms of stable, regenerative agriculture and food security in the next five years?
Hawaiʻi has the potential to become a model in small- scale regenerative agriculture in the Tropics. The foundations align with Native Hawaiian agricultural practices and values, we have an ideal climate, soil quality and diversity, and a generation of young people with a deep appreciation for the 'āina. Unfortunately, I know too many young regenerative farmers and burgeoning food entrepreneurs who have had to give up on their dreams after facing a relentless series of setbacks - from regulations limiting land ownership and use to a lack of funding and resources from state agencies and universities. We have the talent and intelligence in our community already. Founders like Dana Shapiro, Hawai'i 'Ulu Cooperative, Rob Barreca of Farm Link Hawai'i, and Bella Hughes of Shaka Tea are embodiments of that. My hope is that we can systematically break down these barriers so that passionate and driven young founders can make this a reality.
-
What's the last book you read?
I recently had a little baby girl so I'm deep in parenting books. The latest and greatest: Hunt, Gather, Parent: What Ancient Cultures Can Teach Us about the Lost Art of Raising Happy, Helpful Little Humans by Michaeleen Doucleff, Ph.D. 
Favorite takeout or restaurants?
Tane Vegan Izakaya 
What does "be aloha" mean to you?
To be of the community, for the community.
The Be Aloha Spotlight Series shares the stories of our Hawai'i community through the lens of its people. Get to know the artisans, community leaders, small business owners, and advocates of Hawai'i as we uncover the aloha they wish to see in the world. All imagery credited to Kenna Reed.